What Does This Mean for Alabama
Hang on for a minute...we're trying to find some more stories you might like.
On November 16th, 2019 Alabama crimson tide seeded 5th played Mississippi State Bulldogs which ended in a Bama win. The game was held at bulldogs field which means they had the home advantage but despite that Bama came in and pulled through with a score of 38-7. The game was a well played game for Alabama, Tua Tagovailoa who is a great quarterback who is able to be a first round, top ten pick in the NFL draft, but in the third quarter when Bama was up 35-7 against the bulldogs and you may wonder why Tua was still in??? Nick Saban (Alabama's head coach) told reporters that he was going to keep Tua in to practice the "two minute drill". Unfortunately when Tua rolled out of the pocket to his left he was being chased by two Mississippi defensive of linemen who tackled him from behind causing Tua to land wrong and lead to him dislocating his hip. Tua was carted off the field and rushed straight into an immediately reduce at the stadium. He then was sent to Houston for surgery and he will remain the rest of this season out. Also people may think "what does this mean for Alabama" and there backup quarterback is ready to pick up his responsibilities and finish the season strong. Tua believes and his teammates to get the job done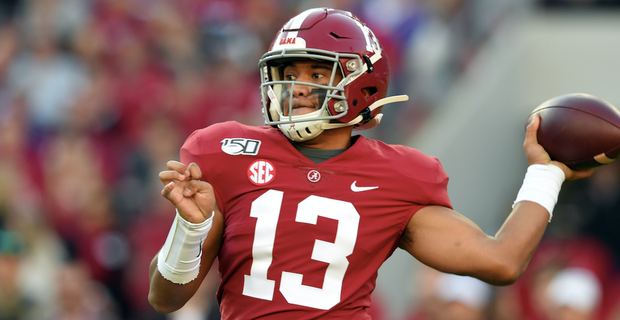 About the Writer
Jayden Jones, Author
My name is Jayden Jones, I'm 16 and attend Chambersburg Area Senior High School. My favorite sports that i play are football and i run track and i plan...